/ University of Basel, Events
Blockchain Challenge 2021 Gala Event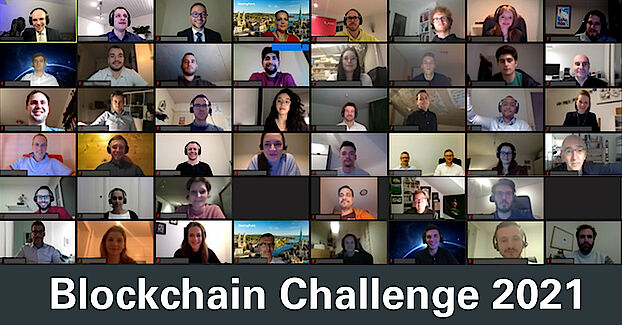 Gala Event hosted by the University of Basel in the Scope of the Blockchain Challenge 2022 with Final Student Presentations, Award Ceremony.
After a compulsory break of one year due to the start of the COVID-19 pandemic, the Center for Innovative Finance continued with its 3rd edition of the Blockchain Challenge Series. Due to difficult circumstances, the organizers opted for a fully online event in regards to the kick-off event, workshops and interim presentations. Unfortunately, this year's Gala Event which took place on Tuesday, May 11 had to be held via an Online Meeting as well. Nevertheless, over 300 guests from more than 20 countries joined the virtual event and listened to the students' contributions.
The hands-on approach oriented and highly demanding Blockchain Challenge has by now established itself alongside other blockchain courses at the University of Basel and is very popular among students. The Center for Innovative Finance thus underlines its role as one of the pioneers in teaching and research in the field of new financial technologies becoming increasingly important for not only business, but also politics and society.