The development of groundbreaking research, e.g., biomedical research aimed at curing cancer, or the development of more effective antibiotics and medicines for treating rare illnesses, demands enormous investment over a long period of time (10—20 years). Only a few of the research results become marketable products, but the ones that are successful are potentially highly valuable to society. They improve health, employment, education and knowledge.
The financial instruments that are currently available, such as common equity, venture capital and loan capital, are not suitable for investments of this kind. It is therefore necessary to develop new types of funding instruments. These new vehicles use financial techniques that diversify risk in large investment funds, thereby making investments in innovative research and development attractive to a larger number of investors. Moreover, by issuing debt and equity tranches, innovation funds of this type can provide investors with different risk-tolerance levels access to the capital market, and thereby further extend the investor base.
The CIF is concerned with the question of how to eliminate barriers to financing innovation. This research is particularly relevant for the metropolitan region of Basel, which is home to two of the world's largest pharmaceutical companies and many biotechnology and medical technology companies.
Research Focus
Our research focuses on three key topics:
Venture Capital
Entrepreneurship
Innovation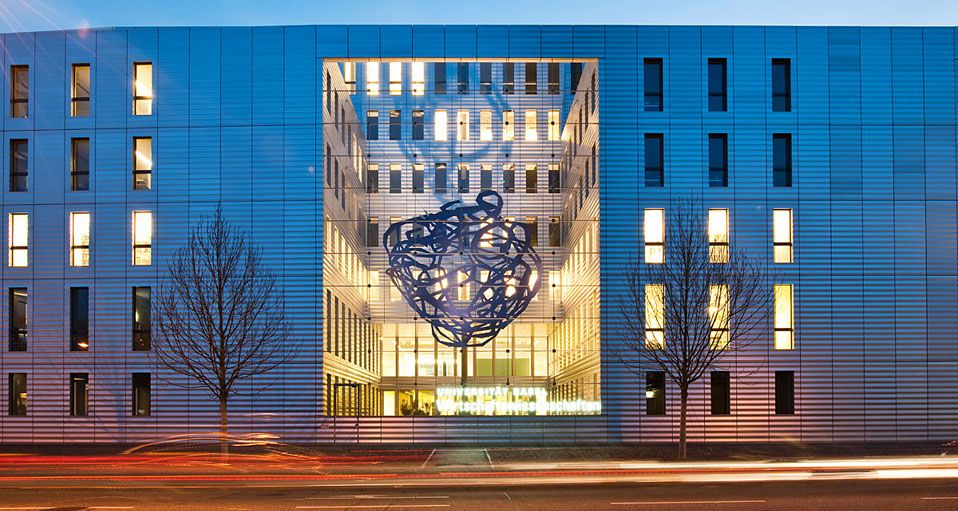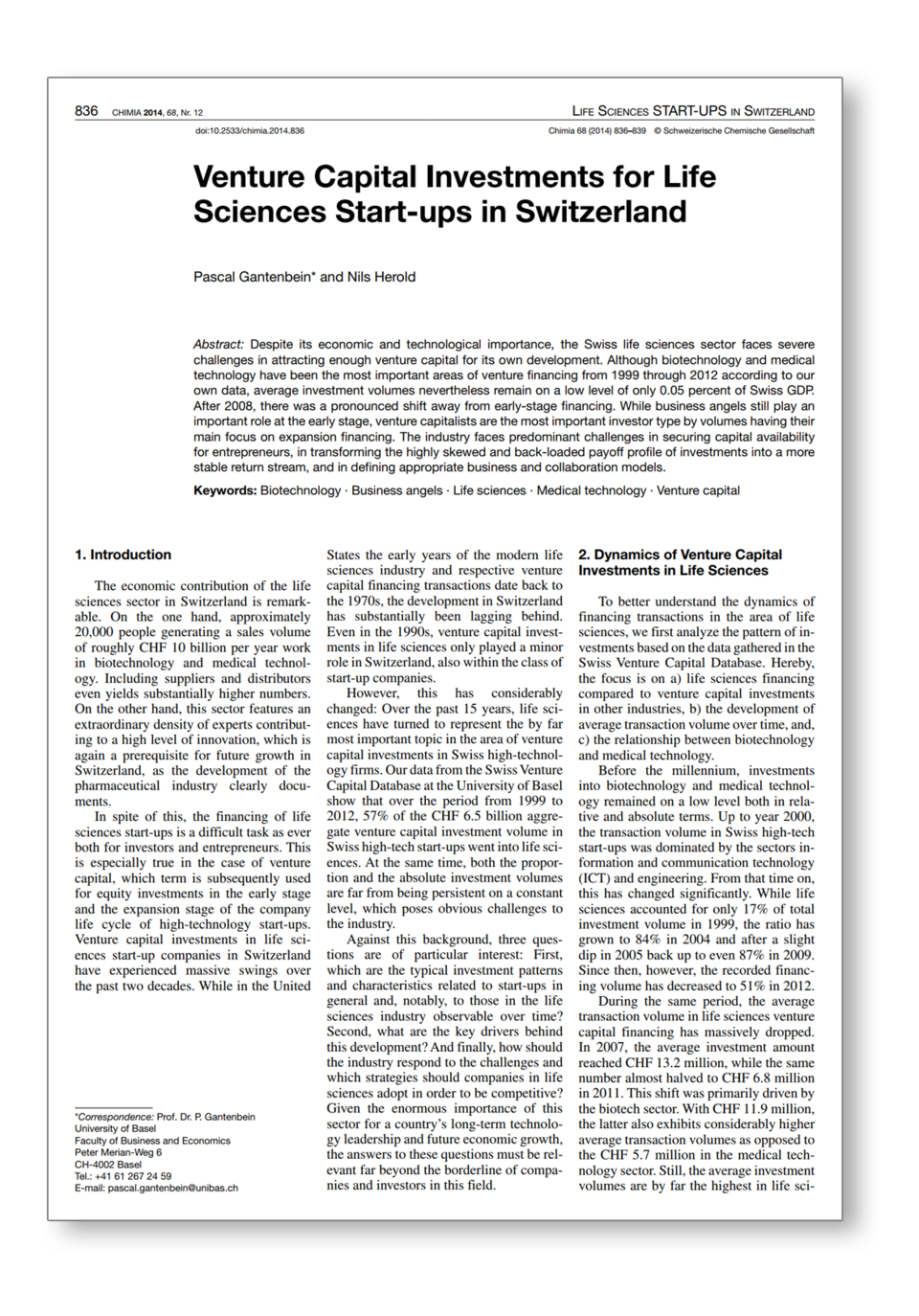 Selected Publications
Gantenbein, Pascal / Herold, Nils (2014): Venture Capital Investments for Life Sciences Start-Ups in Switzerland, in: CHIMIA International Journal for Chemistry, Vol. 68, No. 12, 836 - 839. Download
Gantenbein, Pascal / Volonté, Christophe / Zaby, Simon (2013): Evaluation eines Vorgründungsfinanzierungs-Programms des Bundes, WWZ-Studie für das Staatssekretariat für Wirtschaft SECO; Basel. Download
Gantenbein, Pascal / Forrer, Reto / Herold, Nils (2013): Venture Capital, in: Portfolio Theory and Management, Baker, Kent / Filbeck, Greg (Editors), 654 - 673; Oxford, New York. Download
Gantenbein, Pascal / Engelhardt, Jens (2012): The Role of Investors for Early-Stage Companies, in: International Journal of Entrepreneurial Venturing, Vol. 4, No. 3, 276 - 289. Download
Gantenbein, Pascal / Herold, Nils / Zaby, Simon (2011): Die KTI-Start-up-Förderung für innovative Schweizer Jungunternehmen ― Ein empirischer Vergleich gelabelter und nichtgelabelter Unternehmen, WWZ-Studie für CTI Start-up; Basel. Download
Gantenbein, Pascal / Engelhardt, Jens / Herold, Nils (2011): Venture Capital in der Schweiz ― Eine Analyse der Kapitalflüsse und der Beschäftigungswirkung, in: Zeitschrift für KMU und Entrepreneurship (ZfKE), 1. Heft, 59. Jahrgang, 1 - 20. Download
Gantenbein, Pascal / Forrer, Reto (2011): Bewertung unter Unsicherheit ― Herausforderungen bei der Bestimmung des Fair Values von Start-up-Unternehmen, in: Der Schweizer Treuhänder, Nr. 11, 915 - 922. Download
Engelhardt, Jens / Gantenbein, Pascal (2010): Venture Capital in Switzerland ― An Empirical Analysis of the Market for Early-Stage Investments and their Economic Contribution; Bern. Download
Zaby, Simon (2010): Wagniskapital ― Voraussetzung des technischen Fortschritts und Fundament für Schweizer Wirtschaftswachstum, SECA-Booklet Nr. 7; Zug. Download
Innosuisse Startup Training & Entrepreneurship Courses
On behalf of Innosuisse, the University of Basel is offering annual evening courses. The course is aimed at members of Universities with business ideas and the intention to found a Spin-Off. Interested persons can register via the Innosuisse website.