/ Metaverse, Publication, Working Paper
Land Valuation in the Metaverse: Location Matters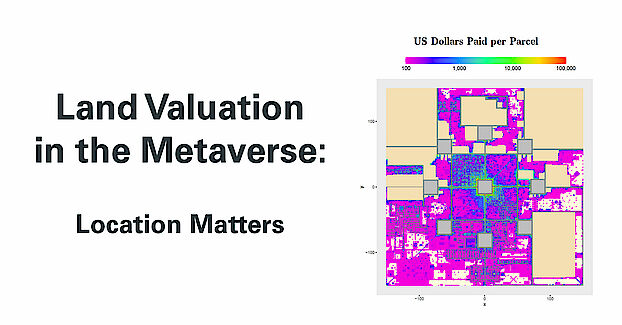 Working Paper by Mitchell Goldberg, Peter Kugler, Fabian Schär
We analyze locational preferences of investors in the metaverse. The setting allows us to compile a unique data set with parcel- and investor-specific observations. We find strong evidence that location matters even in a virtual world with negligible transportation costs. Locational preferences come in two distinct forms. Investors are willing to pay substantial premiums for (1) land in close proximity to popular landmarks, and (2), for parcels with more memorable addresses. Virtual land incorporates characteristics from real estate and domain name markets. We argue that these effects are primarily driven by commercial land use and visitor density expectations.
Highlights:
First paper to analyze land prices in the metaverse
We find evidence that location matters despite negligible transportation costs in the virtual domain.