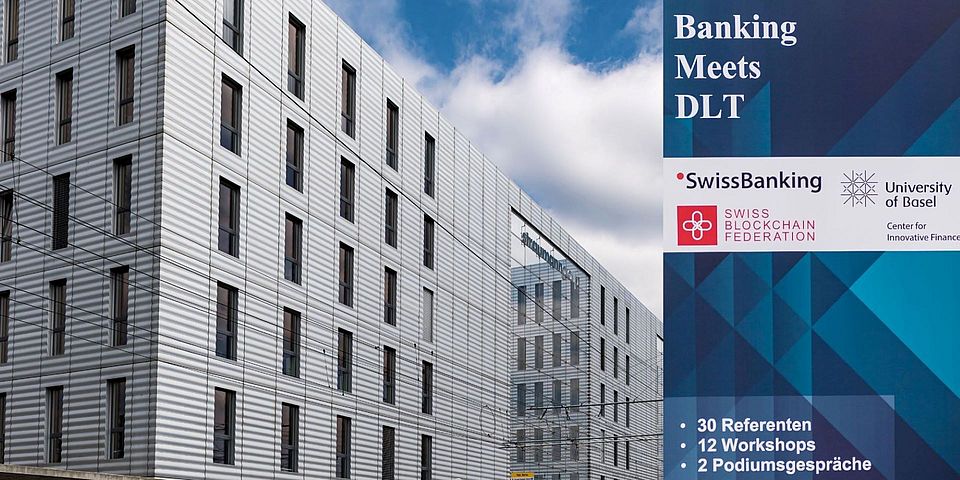 Banking Meets DLT - Conference 2019
On August 22nd 2019 the Center for Innovative Finance (CIF) in cooperation with Swiss Blockchain Federation (SBF) and Swiss Banking Association (SBA) hosted the Conference "Banking Meets DLT" at the University of Basel.
With "Banking Meets DLT" the organizers were for the first time addressing employees from all areas and all levels in the banking industry. The objective was to give them an insight into the potential areas of application as well as the risks of Distributed Ledger Technology in banking.
More than 200 tickets sold in one day and a long waiting list proved a huge interest in blockchain technology within the banking sector. Expectations of the organizers were exceeded by far, and conference capacities had to be expanded.
30 speakers from various financial companies and organizations were presenting planned and already implemented blockchain projects in the banking sector. From a wide range of topic-specific workshops the conference visitors were invited to select those sessions that were relevant to their own professional area.
In the subsequent panel discussion the topic "Blockchain and Banking" was analyzed in more detail and the experts on the podium tried to give an outlook on the future of the ecosystem.
The overwhelming feedback to the conference encouraged the organizers to plan similar conferences for the near future.
---