Events & Projects
The Center for innovative Finance is determined to hold various events on a regulatory basis and to realize different kinds of Projects to foster the exchange of ideas between academia and the private sector.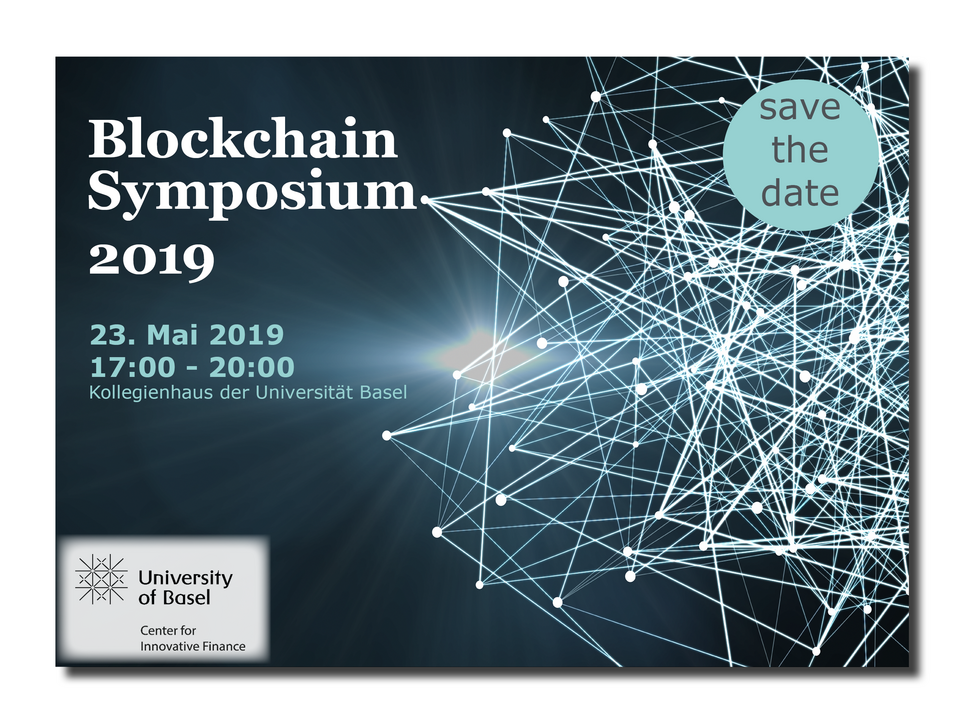 Blockchain Symposium 2019
On 23 May, the University of Basel will host the second Blockchain Symposium. At its premiere in 2018, the symposium with more than 600 participants received an overwhelming response. The 2019 Symposium will focus primarily on the topics of professionalization and decentralization. Once again this year, proficient experts of the blockchain industry as well as representatives of government authorities have agreed to present current issues to the audience, which will be examined in more detail in the subsequent panel discussion.
Recent Projects
Course Certificates on the Ethereum Blockchain
SUSI Partners Whitepaper
This study, conducted by the CIF in cooperation with SUSI Partners AG, provides an overview of the applications of blockchain technology in the field of renewable energies.